This week in the military, after 50 years, four veterans received the Medal of Honor for heroic actions during the Vietnam War; the Department of Justice launched an investigation into "Operation Lone Star," the controversial Texas border mission, for "alleged civil rights violations, according to ProPublica; the Army cut off more than 60,000 soldiers from pay and benefits for refusing to get the COVID-19 vaccine; Russian President Vladimir Putin told Russian parliament leaders that Russia hasn't "started anything in earnest" in Ukraine yet amid the Kremlin's renewed invasion into the country; and the last member of Easy Company, the unit portrayed in "Band of Brothers," died Sunday. Bradford Freeman, a mortarman with E Company, 506th Parachute Infantry Regiment, 101st Airborne Division, who dropped into Normandy on D-Day 78 years ago, was 97 when he died.
Medal of Honor recipient retired Army Maj. John J. Duffy stands with Chairman of the Joint Chiefs Gen. Mark Milley in a ceremony in which Duffy and five other Medal of Honor recipients were inducted into the Pentagon Hall of Heroes, at Joint Base Myer-Henderson Hall, Virginia, on July 6, 2022. (Photo by Lisa Ferdinando, Department of Defense)
Related: 50 Years Later, Four Vietnam Vets Awarded Medals of Honor in White House Ceremony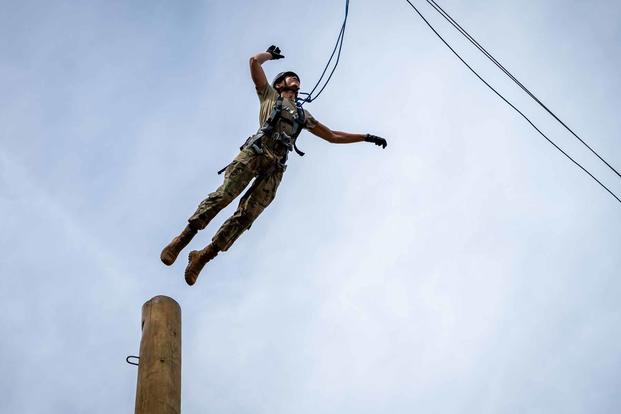 Cadets at the U.S. Air Force Academy in Colorado navigate an obstacle course. (Justin R. Pacheco/Air Force)
Related: Don't Call It a Flying Car: Air Force Drone Transport Develops New Identity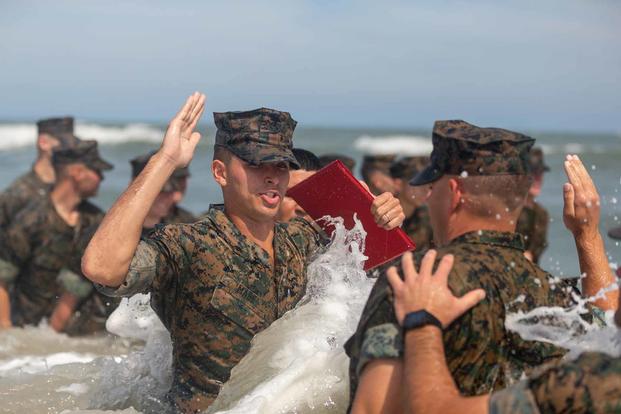 Cpl. Courtland Mabe, an anti-tank missile gunner with 2nd Light Armored Reconnaissance Battalion, reenlists in the ocean. (Lance Cpl. Ryan Ramsammy/Marine Corps)
Related: The Power of Navy Leaders — Especially Chiefs — to Make or Break Sailors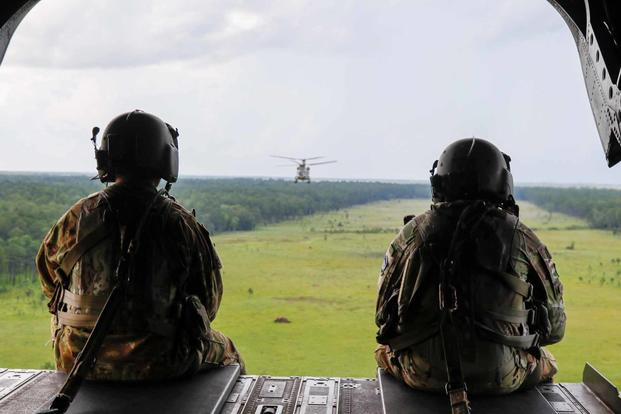 Soldiers sit on the back of a CH-47 Chinook during an aerial gunnery at Fort Stewart, Georgia. (Spc. Caitlin Wilkins/Army)
Related: CH-47D Chinook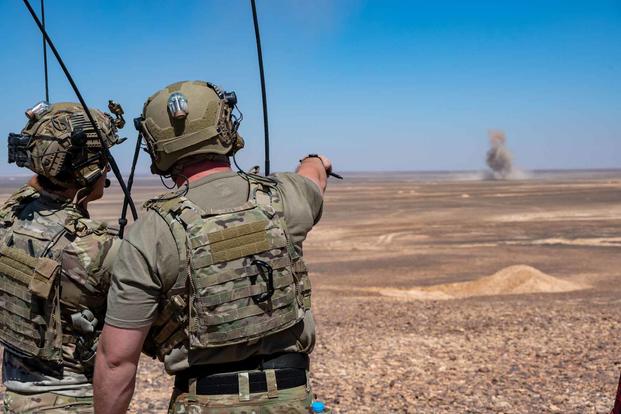 Two Joint Terminal Attack Controllers (JTACs) observe bombing runs by an F-15 Eagle during a training exercise in Southwest Asia. (Master Sgt. Kelly Goonan/Air Force)
Related: He Was the Sole JTAC Supporting a Green Beret Team. Then Machine-Gun Fire Rained Down
— Drew F. Lawrence can be reached at drew.lawrence@military.com. Follow him on Twitter @df_lawrence.
Show Full Article
© Copyright 2022 Military.com. All rights reserved. This material may not be published, broadcast, rewritten or redistributed.
Tags:
Air
Air Force
Air Force News
Awarded
Cadets
Easy
Fly
Force
Heroes
Learn
Military
Photos
Rests
Top
Weeks
Working Warriors