This week in the military, some justice is on the horizon for veterans affected by toxic exposure as legislation moves through Congress; three veterans have gone missing in Ukraine, with two feared captured by Russian forces; and changes to the military justice system see new light in Congress' annual defense bill. Military.com also discovered that five of the 31 Patriot Front extremists arrested in Idaho last week have ties to the military.
Sailors practice using aqueous film forming foam (AFFF) during a demonstration on June 15, 2022. (Mass Communication Specialist 2nd Class Riley McDowell/U.S. Navy photo)
Related: Firefighting Foam in Water Near Bases Gets Congressional Attention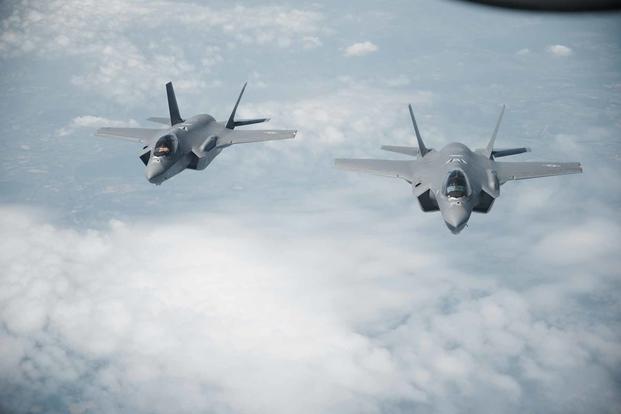 Two F-35s fly over the Baltic Sea region on June 16, 2022, in a demonstration of assurance to NATO allies. (U.S. Air National Guard/Master Sgt. Ryan Campbell)
Related: F-35A Lightning II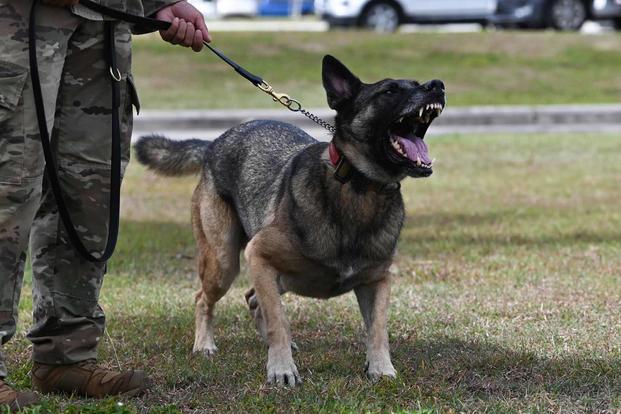 A military working dog barks during a demonstration for Todd Gurley, a former NFL running back who toured Andersen Air Force Base in Guam on June 11, 2022. (Airman 1st Class Lauren Clevenger/U.S. Air Force)
Related: The 9 Biggest Myths About Military Working Dogs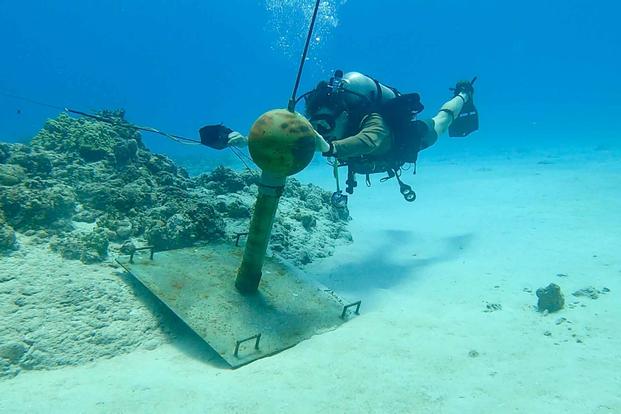 Explosive Ordnance Disposal Technician 2nd Class Orin Olds defuses inert training mines. (Lt. Tyler Baldino/U.S. Navy)
Related: Navy EOD Operators Are Heading Back to Sea After Clearing Bombs in Iraq and Afghanistan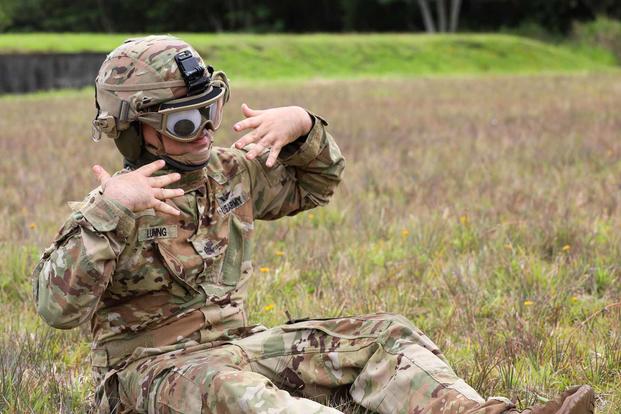 Hawaii Army National Guard Sgt. Kainoa Luning, a UH-60 helicopter repairer, poses with googly eyes at Hilo, Hawaii, on June 12, 2022. (Pfc. Tonia Ciancanelli/U.S. Army)
Related: Airmen Get Goofy at Minot Air Force Base
Show Full Article
© Copyright 2022 Military.com. All rights reserved. This material may not be published, broadcast, rewritten or redistributed.
Tags:
Bomb
Eyes
Fighting
Fire
Googly
Military
Navy
Navy News
Photos
Underwater
Week
Working Warriors