A SpaceX Falcon 9 rocket launches from Cape Canaveral, Florida. It holds a GPS III payload meant to "deliver sustained, reliable GPS capabilities to America's warfighters, our allies, and civil users," according to the Department of Defense. (Senior Airman Thomas Sjoberg/U.S. Air Force)
Related: Have Soldiers Forgotten How to Use a Map and Compass?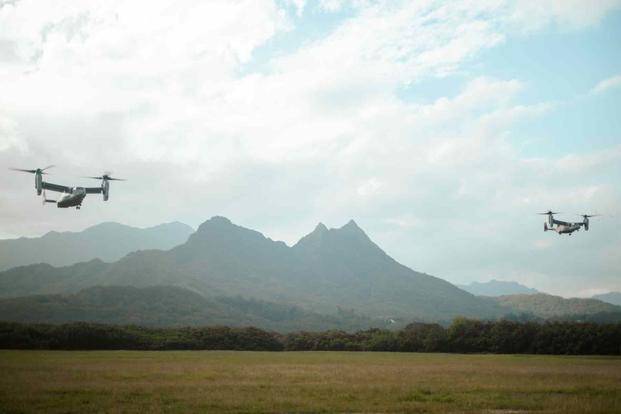 Two MV-22 Ospreys fly in formation over a training area in Hawaii.
Related: It 'Blew Everything Apart.' Osprey Accident Shows Danger of Clutch Issue as Services Keep Flying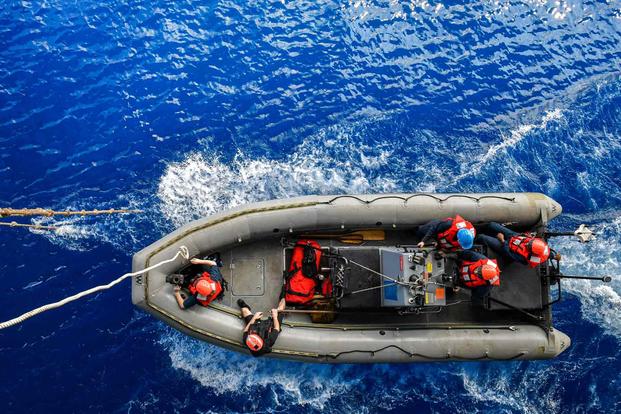 Sailors conduct a small boat exercise alongside the USS Nimitz. (Mass Communication Specialist 2nd Class David Rowe/U.S. Navy)
Related: Sailor Fatally Injured While Conducting Small Boat Ops in Middle East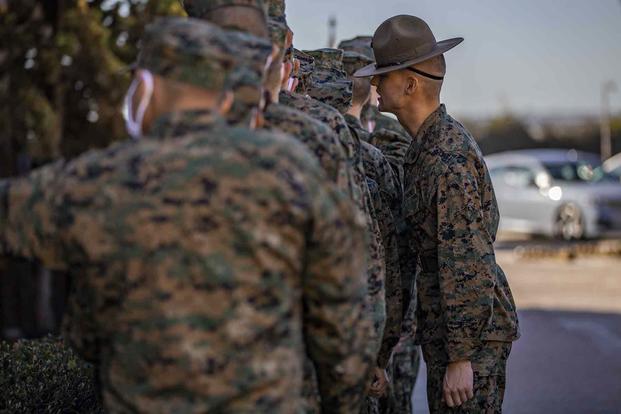 A Marine drill instructor "corrects" a recruit at Marine Corps Recruit Depot in San Diego, California. (Cpl. Grace J. Kindred/U.S. Marines)
Related: Less Screaming, More Weightlifting: The Army Is Reinventing Basic Training for Gen Z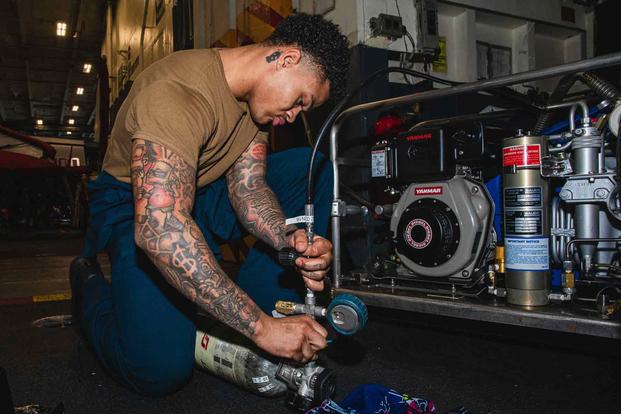 A sailor maintains an emergency breathing air compressor on an aircraft carrier. (Mass Communication Specialist 3rd Class Kevin Tang/U.S. Navy)
Related: Military Branches' Conflicting Tattoo Policies Really Are Confusing, Watchdog Finds
— Drew F. Lawrence can be reached at drew.lawrence@military.com. Follow him on Twitter @df_lawrence.
Show Full Article
© Copyright 2023 Military.com. All rights reserved. This material may not be published, broadcast, rewritten or redistributed.
Tags:
Air
Birds
Floating
Glare
Military
Navy
Navy News
Photos
Rockets
Top
Weeks
White
Working Warriors