This week in the military, the Justice Department is seeking a 17-year prison sentence for a Marine veteran who assaulted a police officer with the Marine Corps flag on Jan. 6, 2021, at the U.S. Capitol, and the Army is looking to change how it conducts barracks inspections after moldy barracks at Fort Bragg caused the planned relocation of over 1,000 soldiers.
Today is the one-year anniversary of the deadly bombing at Abbey Gate, an entrance to the Hamid Karzai International Airport in Kabul, Afghanistan, which was subject to a suicide bombing that killed an estimated 170 Afghans trying to escape the draconian rule of the Taliban and 13 U.S. service members.
Episode 4 of Fire Watch is out today: Afghanistan to Vietnam, The Lasting Mark on Those Who Served. Tune in wherever you get your podcasts.
An airman waits to perform air refueling duties. (Airman 1st Class Joshua Hastings/U.S. Air Force)
Related: Air Force and Space Force Consider Testing Out Beards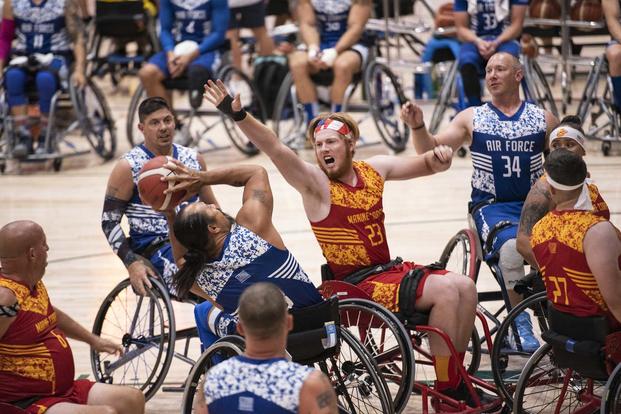 The Marine Corps plays the Air Force in wheelchair basketball during the 2022 Department of Defense Warrior Games, an annual event in which hundreds of injured or sick service members and veterans compete. (Roger L. Wollenberg/Department of Defense)
Related: How the Warrior Games Create a Special Bond for Military Athletes with Disabilities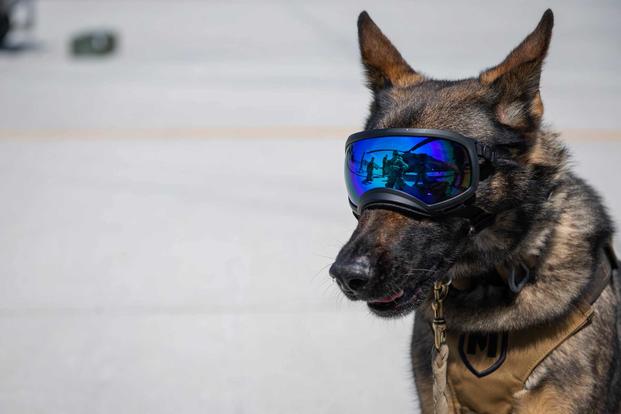 Debra, an Air Force working dog, wears specialized eye protection, allegedly in preparation for a photo shoot with Vanity Fur. (Senior Airman Samuel Becker/U.S. Space Force)
Related: The 9 Biggest Myths About Military Working Dogs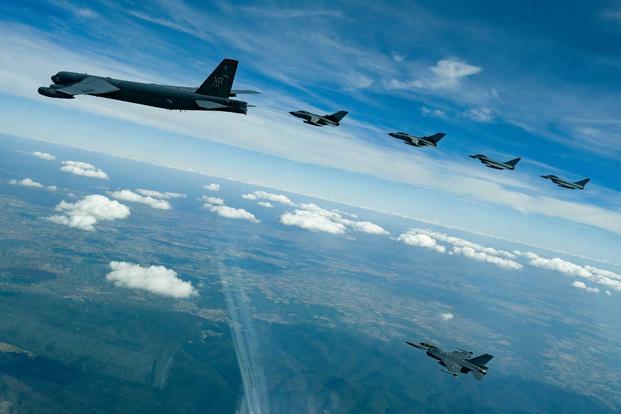 A B-52H Stratofortress accompanied by several fighter jets flies in German skies during a display of NATO strength. (Senior Airman Michael A. Richmond/U.S. Air Force).
Related: B-52 Stratofortress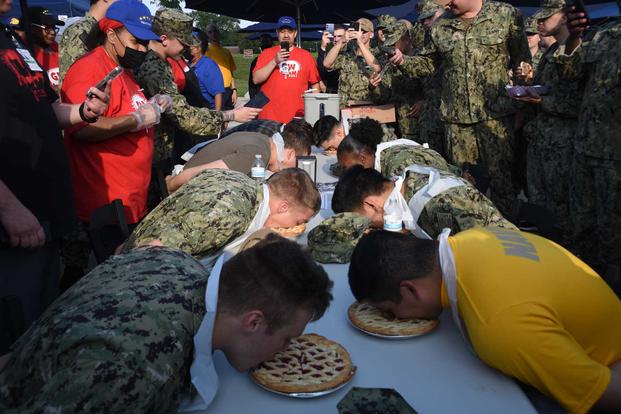 Sailors eat pie at the state fair. (John Sheppard/U.S. Navy)
Related: The Navy's Offering Up to $115,000 to Join or Come Back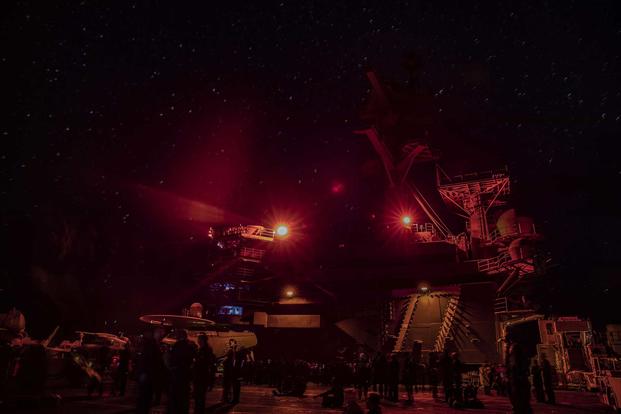 Sailors assigned to the USS George H.W. Bush stargaze on the flight deck. (Mass Communication Specialist 2nd Class Novalee Manzella/U.S. Navy)
Related: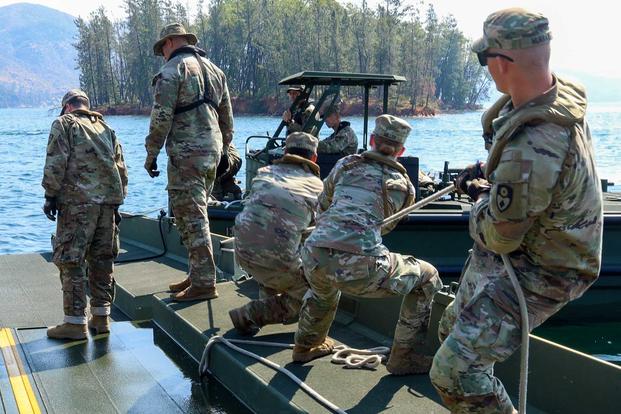 Members of the 132nd Multi-Role Bridge Company pull a new M30 boat into the dock on Whiskeytown Lake, California, as part of their drill. (Sgt. John Stephens/49th Military Police Brigade)
Related: Army Halts Plans to Scuttle Its Fleet of Watercraft
— Drew F. Lawrence can be reached at drew.lawrence@military.com. Follow him on Twitter @df_lawrence.
Show Full Article
© Copyright 2022 Military.com. All rights reserved. This material may not be published, broadcast, rewritten or redistributed.
Tags:
Army
Boats
Military
Navy
Navy News
Photos
Pie
Top
Weeks
Working Warriors