This week in the military, the Army reverses a policy that would let recruits enlist without a high school diploma amid dismal recruiting numbers across the military; Military.com gets an inside look in what it takes to make a Space Force Guardian in a three-part series about the service's basic training pipeline; Russia and China are alarmed at increasing NATO unity as Russia nears 130 days of its renewed invasion into sovereign Ukrainian territory; Woody Williams, a decorated Marine Corps veteran, died this week; he was the last remaining WWII Medal of Honor recipient.
Cpl. Manny, bottom right, the mascot of Marine Corps Recruit Depot San Diego, his handler and canine teams prepare to throw the first pitch at the Padres game on June 26, 2022. (Cpl. Grace J. Kindred/U.S. Marine Corps photo)
Related: A Very Serious Look at Chesty the Marine Corps Mascot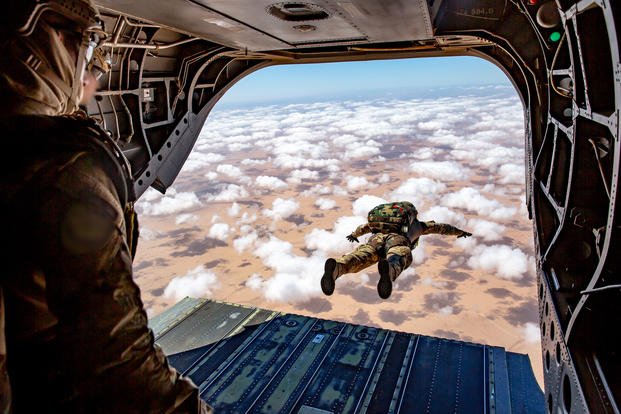 U.S. Army Special Forces and Royal Moroccan Special Operations conduct a HALO (high altitude, low opening) jump over Morocco on June 23, 2022. (Spc. Christopher Hall/U.S. Army photo)
Related: US Special Operators Are Picking Up a Softer Skill as They Refocus on Countering China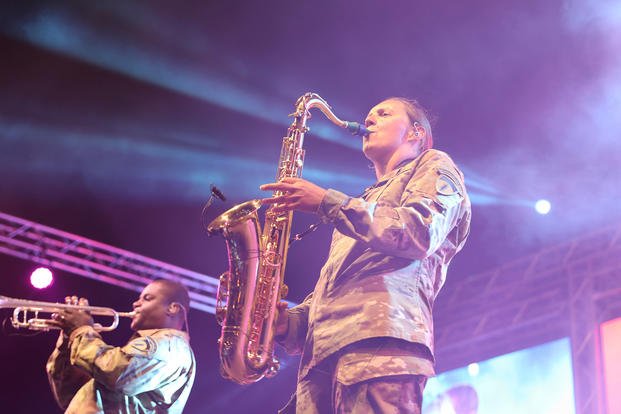 U.S. Army Sgt. 1st Class Denielle Lomonof, a member of Free Groove, an Army jazz group, plays the saxophone in a concert as part of the U.S. Embassy sponsored African Lion 2022 Tour in Morocco on June 26, 2022. (Staff Sgt. Bridget Vian/U.S. Army photo)
Related: Vet John Fogerty Joined the Army Field Band for a Performance of 'Fortunate Son'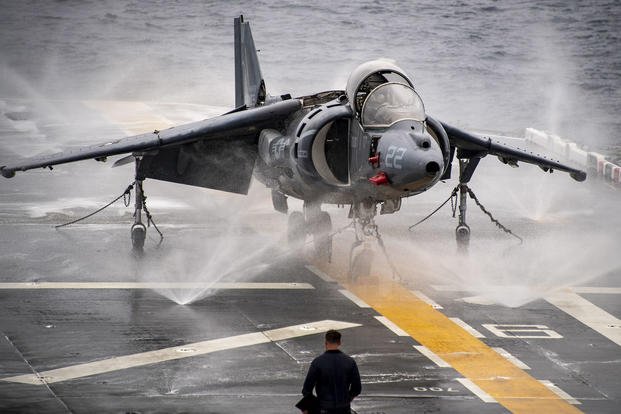 Sailors supervise a 'wash down' on the flight deck during the USS Boxer's first trip after extended maintenance (Mass Communications Specialist 3rd Class Mikal Chapman/U.S. Navy photo)
Related: Jury Convicts Four Former Navy Officers in 'Fat Leonard' Bribery Trial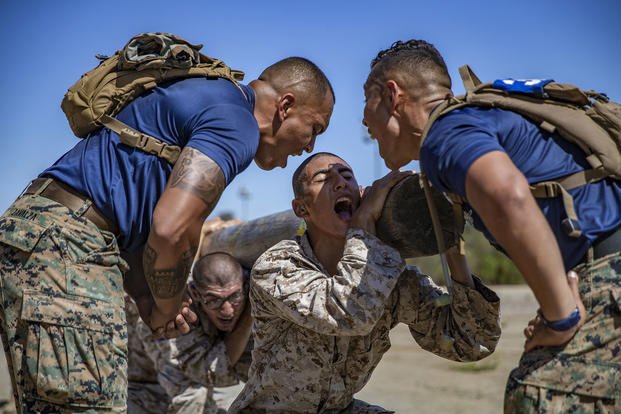 Marine recruits have 'fun' at the 'beach' in San Diego on June 27, 2022. (Cpl. Grace J. Kindred/U.S. Marine Corps photo)
Related: Navy Destroyer Bears Name of Decorated Marine Killed in WWII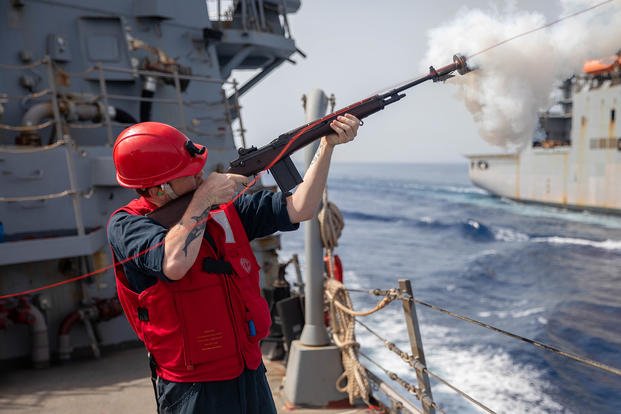 A sailor fires a 'phone-and-distance shot line' to USNS Robert E. Peary during an exercise in the Adriatic Sea on June 28, 2022. (Mass Communication Specialist 3rd Class Elexia Morelos/U.S. Navy photo)
Related: Navy Canceling Early Discharges and Offering Extensions to Keep More Sailors in Uniform
— Drew F. Lawrence can be reached at drew.lawrence@military.com. Follow him on Twitter @df_lawrence.
Show Full Article
© Copyright 2022 Military.com. All rights reserved. This material may not be published, broadcast, rewritten or redistributed.
Tags:
Bath
Beach
Bird
Fun
Killer
Marines
Military
Photos
Saxophone
Space Force
Space Force News
Week
Working Warriors